Reinventing Yourself Coaching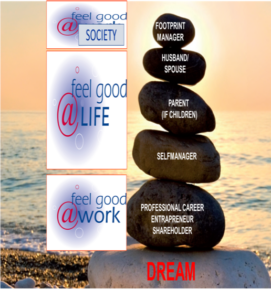 – Been dismissed unexpectedly in your mid-fifties?
– Or are you simply looking forward to doing something completely different in the autumn of your career after so many years in the rat race?
– Do you want to find the best way to live a meaningful life after your (early) retirement  so that you are still a somebody instead of a nobody?
Georges will assist your search for an answer to the key question: "What am I going to do now after my corporate life?" "What kind of activity/job – other than a corporate role – will bring me passion in life?" "How am I going to live my new private life in a more balanced way?"
Georges reinvented himself in his mid-fifties as an executive business coach after a career of 30 years as an HR director. He is the right coach to help you find your 'True North' (e.g. how to live and work authentically at an advanced age?